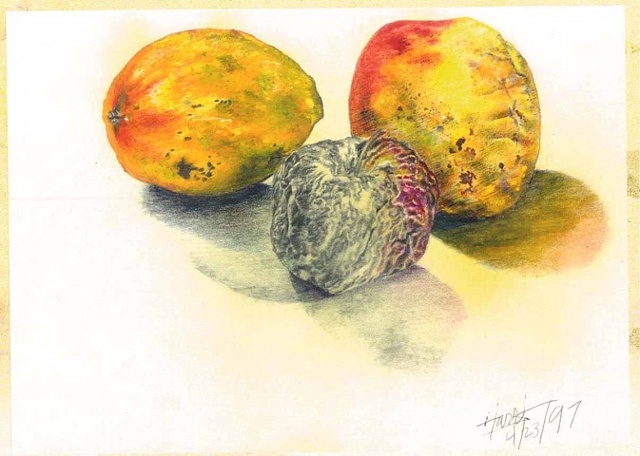 i'm a cartoonist , a math teacher and a guitarist. i've played in 3 bands, published 2 comics, and this is only the second time I have had a website....
my likes are the velvet underground, n.w.a., giancinto scelsi, sushi/seafood on pizza, dark chocolate, cream of mushroom soup, new england style clam chowder, chit'lins with celery & hot sauce, stewed salmon heads, 1970s pinup girls/exploitation films ,the jackson 5's greatest hits, the 1st album by richard hell and the voidoids, the completed works of h.p.lovecraft and philip k.dick, democracy now, taichi in the park, skipping rocks on frozen ponds, dogs & cats, films by david cronenberg ,peter jackson, & hayao miyazaki, comics by jack kirby, steve ditko, & alan moore, jesus of nazareth, jesus & mary chain, & fair trade.
my dislikes? right-wing blather / repressive thinking (adios,trump) organized religion, 2nd-hand smoke, turkey dressing, white delivery trucks, baked macaroni, fake crabmeat, and peanut butter.